WE
HAPPY CUSTOMERS!
HEAR WHAT THEY HAVE TO SAY ABOUT US!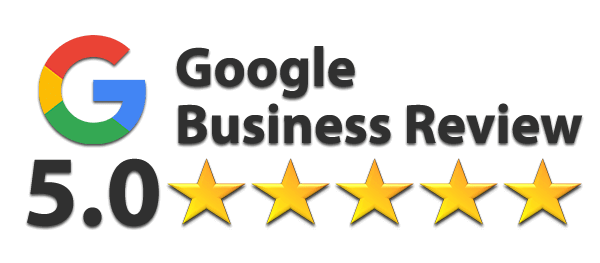 ---
Josaphat Belen
Definitely a 5-star rating! Awesome product and service! I got my first badminton racket last month and the owner was really helpful in providing the racket that suited me. Highly recommended.
---
Alan Sam
Absolutely efficient ! - I received my son's and my racket by courier within 3 working days, exactly how we wanted them! Maggie gave superb advice as I wanted a 4U 5G medium balanced racket for tournament, while my son preferred a head-heavy racket. Definitely will recommend to friends and thee three clubs I am associated with in the Horowhenua district! Can't get any better!
---
Martin Serrano
Went in to buy badminton shoes and Maggie was awesome from start to finish. Helped size the shoe for my foot, gave helpful advice (about racquets too) and was just very sincere which all helped me to decide on a great shoe in the end. Highly recommend when buying badminton gear!
---
Bernadette Knapp
Lucky to have a great badminton shop in our area. You get good advice and prices. And there is a lot of choice, making this a very enjoyable experience. Being new to badminton I really appreciate being able to talk to a knowledgeable person
---
Dushyant Ramani
We had best experience with owner. I DONT know everything about the racket but they guide and help me to buy proper equipment. Must must recommend..
---
Piyush Rakholiya
We had a great experience with owner.they both are really helping in nature. They helped us to choose the proper racket.i will definitely recommend to buy badminton equipments from this shop.
Thanks

---
Laken Mok
Bought a new racket 88d pro 4u from TgSports. Excellent customer services and definitely one of the best priced badminton shop in New Zealand! Excellent string job as well as it still holds the tension very well after a few games at 28lbs. Will be back for all my rackets.
---
Gerard Bayucan
Had a great experience purchasing a badminton racket. Many thanks to the staff, especially maggie. Staff are professional, kind and very helpful. Was quick with the delivery, didn't even took 3 days for it to arrive. Will 100% recommend it to my friends.
---
Sameer Dhamankar
Bought a badminton racket Astrox 88D 4U in Ruby Red. Excellent racket, super light and gives me some serious power behind my smashes. It was restrung with BG65 at 24lbs which is ideal for my game. I received a great customer service with good advice to help me decide which one to buy. Got it restrung within an hour upon my request which was great. Very happy experience and would buy from here again :-)
---
Sophia Jin
Extremely kind staff. Very nice place :)
---
Nick Carter
I bought a racket from TGS recently while living overseas. These guys were very responsive, and packaged it up safely and sent it to me. I live in a remote location but still received it within a week - exactly what I asked for. Was a simple process...communication was great. I will use these guys next time I need something again.
---
Frank Agamata
Recently bought an Astrox 88D 4U white/red colorway from TG Sports. Super stress free transaction. They even have the option for after hours pick-up! This is now go to shop even if it's 30mins drive from my place. Small shop with a competitive price, friendly and knowledgeable team!! Am looking for a new badminton club and I think I know where to go. Thanks again!
---
Thomas Shelby
Seamless online transaction @ TG sports' website. Management was extremely professional, accommodating and honest. Definitely the place to go for badminton goods.
---
Alan Pang
Got my order and was very happy with the care put into the packaging.

Definitely my new go to place for badminton gear
---
Biyanka Perera
Exceptional service again for my third purchase Maggie. I really appreciate the extra mile you took to answer my question and the suggestions and advices over a phone call, it helped me so much to choose what best suit for my skill levels. Apart from the purchase, I really appreciate you taking time to arrange a pick for my old racket for restringing from Wellington and send it back, I never experienced a such an amazing service from any organisation before. Wish you could open up a store in Wellington too.
---
Kris de Lacy
I'm getting back into Badminton after over 10 years, and needed a racket. I had already done my own research and found a few higher-end options to get an idea. I emailed TG Sports asking for their advice based on my playing style, experience, level (intermediate) etc. Maggie replied with a very informative email with possible options including detailed pros and cons of each.

 

I did further research on her suggestions, and I found that she was not only spot on in her recommendations – their prices seemed quite competitive too so I purchased one (Yonex AstroxS – 3U).

 

When deciding on a string, I was originally going to go for a slightly high-end one, but she recommended more of a mid-range and explained why (a mid-range one is a bit more forgiving with miss-hits while I get back into it) – so they definitely weren't out to upsell the flash stuff unnecessarily!

 

The racket was prepared and dispatched quickly. Thank you to Maggie and the team, and fully recommend them
---
Anton Wee
They have an assortment of Yonex badminton equipment to choose from. Fast processing of orders which were also delivered in just a couple of days and in excellent condition. Items were as ordered. They also reply quickly to queries.
---
Jalesh Devkota
I have now bought items from TG sports on 2 separate occassions. Each time, the delivery has been pretty fast and without any hassle. The items are packed really well and the quality has been great.

Certainly would be buying them from the future and would recommend everyone to go with them for badminton gears.
---
Jing
Amazing service. Staff are friendly and very helpful; they ordered in the shoes we were looking for. Emails are always quickly responded to and no mistakes in ordering. Will buy from here again in the future!
---
jalesh devkota
pretty fast and without any hassle. The items are packed really well and the quality has been great.

Certainly would be buying from them in the future and would recommend everyone to go with them for badminton gears.
---
Chris Kang
friendly owners (didn't get their names!) but those couples were amazing. Thoroughly went through each rackets, pros and cons, and got me the one suits my style. Also got all the shoes out to fit on so that I can find the most comfortable one for my feet.
It was like Harry Potter visiting the wand shop for the first time lol. I went to the badminton club on the same day, which they had their own shop, but didn't have much high-end rackets to choose from. I was glad I came to this shop first. Def recommend :)
---
Harding Gong
Great service! There was a bit of a mix-up with the delivery of my racket (at the fault of the courier) but there was some great customer service that helped sort it out. Will definitely be buying for these guys again :)
---
Jeffy Jose
The staff at the shop was a very knowledgeable lady. I recommend this shop because it's the best you can go to for badminton goods. They have a ton of options for you to choose from. Small shop, but that doesn't matter at all.
---
Nirmal Perera
I would highly recommend TG sports pro shop in Pakuranga. I received very friendly and helpful customer service from Pro Shop staff.
---
Chris Robinson
I deal with TG Sports Centre regularly from Rotorua and I can 100% recommend them. Best service I've received out of any badminton pro shop, quick turn around, and always willing to go the extra mile. Thank!
---
ImJpdr
Good shop... and it is very cheap when you like to restring your rackets
---
Dot Anson
Fantastic service. They helped me with choice of strings, ensuring I knew what I was getting. The delivery was fast and well protected. I'll use them again for sure.
---
Nathan Blaxall
Wow the people at TG Sports really know what they are talking about. I'm impressed how they when the extra mile to make sure I got what would suit me. Very quick delivery. Exceptional service - will use them again!
---
Raewyn Kinnaird - Whakatane Intermediate School
AMAZING! hands down the best customer service I have encountered. Maggie is a star, she went out of her way to make sure our school's order arrived in time for a inter-school competition, even though the order was placed late be us. A huge thank you! We would definitely recommend TG Sports.
---
Jordan Fu
Excellent customer service. Maggie was extremely helpful. I will definitely be coming back!
---
Jeff Cheng
Tiny store but totally packed to the brim with good gear. Really good prices too considering how busy it is. Recommended :)
---
wojdi2
Super professional, fast shipment and really friendly!
Looking forward to shop with you again!
---
Gordon Magherra
Prompt assistance when needed. Goods were nicely packed as well. Thanks to Maggie for emailing the courier about my parcel to ensure its delivery. Will definitely be back.
---
Novie Andriyani
Great seller , specially the women owner . Lovely place for my husband to get Badminton sports stuff
---
Ricky Van Coillie
10 out of 10 to TG Sports! I am very satisfied with the good and friendly communication (wich was important to me, as I am from Belgium) and the high quality service from Maggie !!! The LCW-shirts made my son unbelievable happy !!! Recommended badmintonshop A+++ !!!
---
Biyanka
Amazing Service!

Thank you very much for your extra effort Maggie, I received my racket last week, it was securely packed, really impressed.

You definitely have proved the quality of your service, it is outstanding and I must also tell how helpful especially you are getting me the racket on time. I've never seen such good service from any other sports shops (even from well reputed businesses).

Can you believe my last racket (Astrox 77) I purchased from one of the stores in Auckland (not long ago) shipped it with very poor packaging and I haven't even got the case for the racket, and my second purchase order was a total disaster.

Anyway just wanted to THANK you for this and the first order impression was really good and worth spending a few $$ for a great service.
---
Coco Li
Super nice staffs! Thanks Maggie gave the most practical advice on my badminton bag! I am pretty happy that I found my bag!
---
Win L
Best Badminton Store in NZ. Maggie and Tony really helpful with my purchase great price and after service is great and very friendly. Highly recommend to anyone! Thanks guys!
---
anoop xavier
visited the place and Maggie asked what my requirement is and suggested Yonex Astrox 88D 4U or Arcsaber 11. I tried both the rackets in their court and finally decided to go with Astrox 88D. I enjoy playing with this racket as its good for smashing and in doubles format. Will recommend this place.
---
Ping Lu
Good place for badminton
---
Anthony Kuan
10/10 would recommend, amazing service and efficient!
---
Eli Nathan
Really Good service and an amazing range of supplies.
---
Jephunneh Malazarte
All i can say is that this is the best badminton store so far in auckland with great discounts :)
---
Richard Massey
Fantastic customer service and great product information I would definitely recommend and use this company again without hesitation.
---
Bob Liou
Great place for badminton equipments they have some pretty good deals as well.
---
Christina Liu
Very pleased purchase experience, tried to figure out the size of badminton shoes as what showed on website does not match what's print on the shoe tongue. Maggie assisted me through a phone call, sent me all the links that had my size and the shoes I selected perfectly fits. Very appreciated.
---
Mitchell Nganeko
Very good customer service. Explained what I wanted, they helped me get what I needed. Friendly people.
---
Czarevna Ramos
Love this place. Awesome staff and great merchandise.
---
Nikhil George
Thank you so much for replacing my racket and keeping me updated on the progress. As a returning customer, I never got such a welcome and support from any business stores before. I am extremely happy and satisfied with your service and attitude of going extra mile for awesome customer service. Badminton lovers – best place to buy your gears!
---
Glen Duffield
Awesome to deal with - the best service from, or alongside, an online purchase I've had in a long time - great follow up too! Delivered on time. Will definitely purchase through TG Sports again! Thanks!
---
Pam
Some delays in delivery but they handled the situation very well. Prompt action until it was resolved.
---
Nikhil George
" Bought my second racket from the store - perfect !. Thanks for the advice team. Awesome customer service. Fastest delivery. Highly recommended. Will choose TG sports for future purchases. 5/5. "
---
WINDSOR OPENIA
Great products, but most of all - great customer service ! :) :)
---
Joe Ding
10/10 would buy again. put my overgrip on for me and strung beautifully and shipped fast asap
---
Murray Chant
Bought a new badminton racket for my daughter. Advice and racket were both spot on. Make sure you get it strung, so much better than the factory option. Packaging extremely good. Three days after buying my daughter a new racket, I've just ordered another one for myself. Great service and great rackets. Highly recommended.
---
Edmund Hong
I purchased a badminton racket and got restringing service from TG Sports. The racket was shipped in a highly protected casing and delivery was very fast. Hats off to the team and to Maggie who assisted in selecting the most suitable racket. Can't thank them enough.

Will definitely choose TG Sports for future purchases.
---
Stephnie Brown
Hello. I purchased a badminton racquet from TG Sports and found all aspects of the purchase to be excellent. Excellent and fast delivery, excellent packaging but most of all excellent communication/information and going that extra mile to make sure you get the best for you. Would certainly purchase again. WELL DONE.
---
Jamie O'Donnell
Hi:
we purchased a couple of badminton rackets as our first purchase from TG Sports.
The advice that they were currently out of stock was very prompt and service in ensuring we received them well within a week of ordering, despite waiting for new stock was fabulous.
We were kept well informed.
Great Service - Great Value...wouldn't hesitate in buying from TG Sports again

regards
Jamie
---
Shane Espitalier
Great Service from here, ordered dispatched same day, delivered next. Shoes are perfect! Well Done TG Sports :)
---
Prasanth Pavithran
The best part of my experience dealing with TG Sports was that the lady at the counter worked with me to make the right purchase. She didn't show any signs of impatience and guided me to buy the right product at the right price. I'd return to them any day for my future purchases. Highly recommended and the best in town.
---
Steven Jiang
10/10 Would absolutely recommend! Very rapid delivery, the packaging is thorough and no doubt authentic Yonex products! Will absolutely be using in the immediate future.
---
Kerry-Ann Adlam
I recently ordered a new badminton racquet - the choice was excellent including strings etc. Order was completed and with me within 2 days - excellent service and a great racquet - many thanks.
---
Penny
wonderful service. cannot be easier. everything went very smoothly. owners are very professional and gave me the right advice. best value for money as well. definitely will come back again and recommend this shop to my friends.cheers
---
Helen Andrews
Bought must-have Yonex badminton shoes for my teenager. Unsure of the perfect fit, we went with two sizes intending to return one. Under time pressure for the shoes to arrive in time for a tournament, MAGGIE WAS AN AMAZING SUPPORT, constantly in touch to ensure the shoes arrived perfectly on time. Once the second pair was returned and received a hassle-free refund was sorted. Thanks Maggie and TG Sports, a great service I would highly recommend you!
---
Patrick Tang
Bought a Yonex Club Racket Bag via TG's website after talking with Maggie and the bag arrived promptly. All good and happy with the purchase. Maggie was really friendly & easy to deal with . Happy to refer friends & potential customers to TG Sports. Thumbs up.
---
Nick Greer
Also items received were Genuine Yonex. They are a real supporter of the product.
---
Nick Greer
Great service. Really friendly when i came in store even though the owner was really unwell. Gave great advise on all equipment and then had items dispatched and followed up as promised. could not recommend them enough and will be definately buying from them again even though i live on the other side of Auckland.
---
Sam Saw
Came in today with a friend to buy a racquet with a brief idea of what we wanted. He owner was extremely accomodating and knowledgable and recommended us the best racquet either of us have ever used. She also restrung 3 of our racquets quickly and with excellent precision. Very pleasant experience. Highly recommended!!
---
Saud Irfan
Brilliant service! Awesome customer service.. Highly recommended.. A+++.. Definitely would love to trade again.
---
Lily Ong
Excellent service, friendly, knowledgeable and efficient.
Very prompt delivery and the packaging could not be better.
Love the shoes and yup we now have happy YONEX feet on the courts :)
Thanks for a great shopping experience; I highly recommend TG Sports.
---
Veronica Clarke
Very fast service - delivered next working day! Love the shoes - Yonex Aerus.
---
Veronica Clarke
Very fast service - delivered next working day! Love the shoes - Yonex Aerus.
---
Carlos Capinpin
Very good service... fast and easy transaction. Highly recommended, will buy all my gears here. Thanks..
---
Licheng Sun
Everything from the browsing to the opening of the package was top notch. The site was especially easy to navigate and shipping was incredibly prompt. Very pleased with my experience purchasing from TG sport centre.
---
Barry Martin
Excellent Customer service
Very Prompt replying
Great quality and packaging
Very happy with the outcome and what they do to ensure there customers are satisfied. Will definitely recommend to friends and come back to shop myself.
---
James Wansink
Bought a pair of the Yonex Aerus shoes here, best shoes I've ever had, didn't even notice I was wearing them while playing.
Amazing customer service too.
Shipped overnight to dunedin and went out of their way to make sure it arrived on time for a tournament I had.
Will definitely be shopping here again.of their
---
Nicholas Tiang
Bought a bag off tgsports! Awesome service! They respond so fast and they shipped the item just as fast! Very happy customer! Got the item and it's 100% legit.
---
Aaron Hanley
Great product, very friendly communication and fast delivery - highly recommended!
---
Kyle Wong
Great product, professional and friendly service. Sent out my item very soon.
---
Elly Requilman
Excellent service as always whether shopping online or at the store.I recently bought racket overgrips that's available only at TG sports.
---
Karl Buckley
Excellent, professional and friendly service all round. Delivery was prompt and the gear was very well packed for safety. Responses to any questions we had were quick and the free restring by such an experienced pro on any purchase is a really nice touch.
---
Alpha Deloy
I got a pair of badminton shoes. It was delivered to me very quickly and they have a great customer service. I am thinking about buying a racket now :).
---
Bronwyn
Amazingly helpful both in terms of knowledgable advice about badminton shoes and in terms of service. I highly recommend TGSports and will definitely purchase from them again in the future. Thank you so much for sorting everything out.
---
Stephen Sweeny
Awesome service! Maggie and Tony are both really friendly and helpful, gave me a lot of really useful suggestions with regards to the racket model and string .Genuine Yonex products specifications.I have know these two for many year and they also string my rackets perfect everytime I would recommend them to all my friends that are looking to purchasing new badminton gear.
---
Richard Ng
Bought a Yonex Nanoray 20, delivery was prompt and racket in good condition. Service was amazing with knowledgeable and friendly staff
---
Sandra Wilson
Second time ordering from TG Sports, same great service and contact right through from ordering til the parcel reached our doorstep. Very friendly and helpful......will definitely be back again. Thanks Maggie.
---
fred sundram
First time ordering online from TG Sports and the items (Yonex shoes, shuttles, ankle guards) arrived in very good time. Also, excellent correspondence from TG on the status of the purchase, tracking and progress of delivery. Very happy with purchase and friendly sales support from Maggie throughout the process.
---
K Murray
Bought some Yonex shoes today from the store. The female staff member there could not have been more friendly and accommodating. Price was excellent also. Very impressed. Will definitely be back.
---
Eva
Hugh variety of badminton gears to choose from with very competitive price. Very friendly and professional staffs who give you great advise on rackets and other badminton gear.
---
Federico Rodriguez
I bought a Yonex Racket Bag on thursday, and got delivered super quick on saturday morning, the product is awesome quality and 100% genuine!!
---
phil herbst
We have bought 2 great rackets and numerous other items from TG Sports.
Hugely impressed with their knowledge and helpfulness - to top that off they are friendly, professional and their service level is second to none.
Thank to them - ahh, very good pricing too.
---
Cathy
Awesome service! Maggie and Tony are both really friendly and helpful, gave me a lot of really useful suggestions with regards to the racket model and string specifications. I've purchased a Arcsaber 10 from them before, and yesterday I brought a Arcsaber 11 on behalf of my friend, and today it was delivered!! I would recommend them to all my friends that are looking to purchasing new badminton gear.
---
Nikhil George
Exceptionally great. I ordered a Yonex 70 DX Nanoray. They re strung with new string and received my racket next day- great racket for doubles. Team advised me on purchasing the right model and excellent communication. Highly recommended shop for badminton lovers. Looking forward to buying new gears from TG sports in future. Thank you TG sports for your awesome service and advice.
---
Bon Ramos
I recently bought a Yonex Nanoray 20 (on sale!) from the site and also had it strung and re-gripped as well. Really, really, really impressed by their service!!! Prompt delivery, great communication. I definitely will buy from TG Sports again! Cant wait to use my racket!
---
Phillip Brett
Awesome service and racquet. I ordered my Yonex Voltric Z-Force 2 and received it the day after. TG Sports were awesome and extremely helpful in suggesting strings and tension. Racquet is a genuine Yonex and is absolutely amazing. Will definitely be dealing with TG Sports again in the future.
---
Carlo Gabriel
I purchased badminton shoes and racket bag from TG Sports 4 days ago. That was the first time I purchased items from TG Sports after looking their websites. I am very pleased with the overall service of TG Sports. From online purchasing, payment, tracking of package and up to packaging, everything is superb! I would definitely recommend TG Sports to all my friends playing Badminton and to everyone reading this comment. You will definitely not disappointed.

With regards to products, the badminton shoes and bag I bought are originals. Usually after the game, my feet are tired but just after using my new badminton shoes from TG Sports, I did not feel any fatigue and I was surprised with my performance coz I won my games and my footworks were magnificent coz of my shoes. Thank you TG Sports for your wonderful products and it is worth buying. I will definitely purchase more products from you in the near future. Agan, thank you very much and more power. I put my name to TG Sports and I highly recommend TG Sports in the whole world.
---
Andrew Bailey
Great service, love the new racket that you recommended, thank you, cant recommend enough