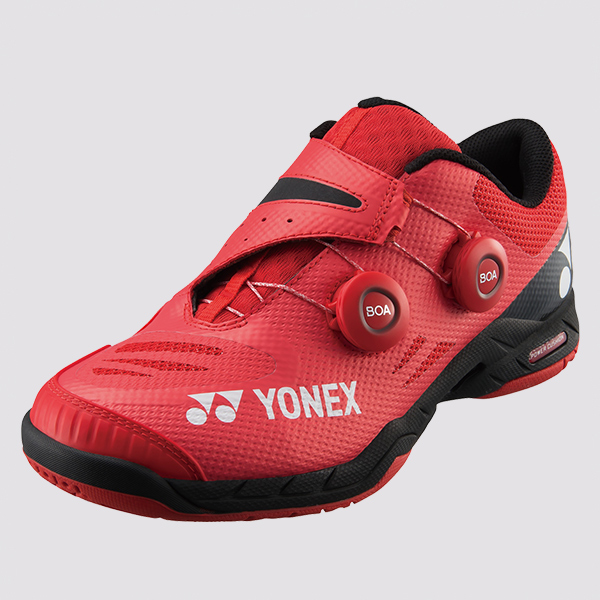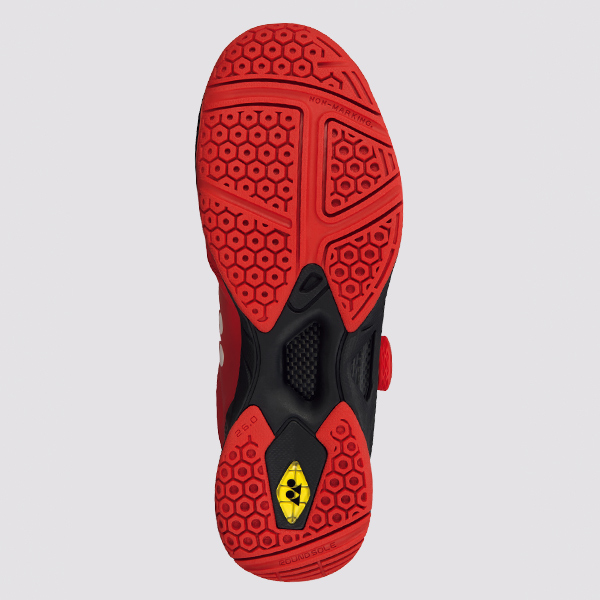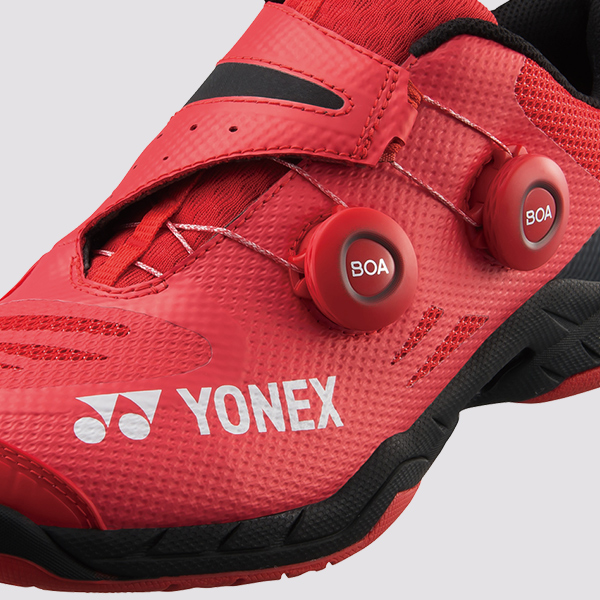 Everyday Low Price
YONEX - SHBA POWER CUSHION INFINITY - RED
RRP
$350.00
INC
NZ

$274.99

INC
YONEX - SHBA POWER CUSHION INFINITY - RED

All-around comfort and stability for the best-fitting performance.
Color
Red
Upper
Synthetic Fiber
Midsole
Synthetic Resin
Outsole
Rubber
Material
POWER CUSHION +
POWER CUSHION
Double Raschel Mesh
Durable Skin Light
Power Graphite Sheet
Hyoer msLITE
Item Code
SHBIF

SHOCK ABSORPTION
The YONEX Power Cushion absorbs shock then reverses the impact energy for smooth transfer into the next movement.Compared with urethane, the YONEX Power Cushion construction provides 3 times more shock absorbing power. When dropped from 7m above a Power Cushion sheet, an egg will bounce back 4m without damage.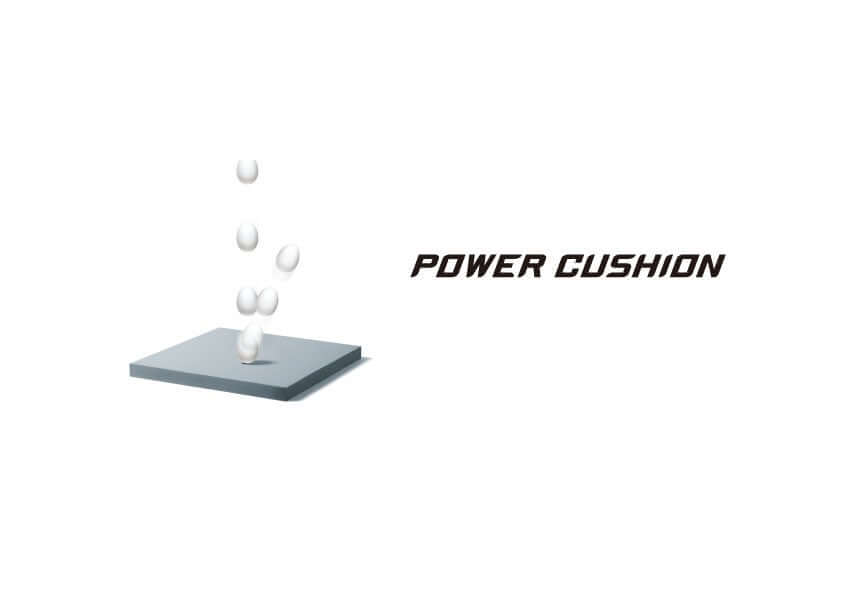 POWER CUSHION +
A raw egg can be dropped from 12 meters above the POWER CUSHION+ mat, rebounding to a heig of 6 meters without breaking.**Tested by YONEX** POWER CUSHIONTM is a trademark of Yonex Co., Ltd.*Research by the Japan Vehicle Inspection Association & Boken Quality Evaluation (based on JIS standards) in comparison to conventional cushioning material (EVA).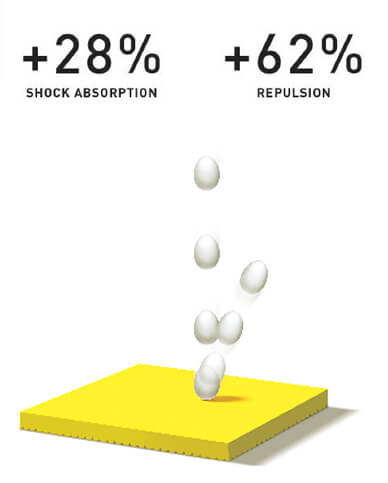 DURABLE SKIN LIGHT
GREAT FIT LEAVES YOU LIGHT ON YOUR FEET
Combining rubber-like flexibility with the stiffness of hard plastic, the polyurethane-based Durable Skin Light lets you play light on your feet while maintaining a robust fit.
POWER GRAPHITE SHEET
STABLE
A graphite plate is inserted under the middle portion of the sole to increase stability and reduce weight within the shoe.
3D POWER GRAPHITE SHEET
3D Power Carbon plate is inserted in the midsole, reducing weight and reinforcing your stability when landing.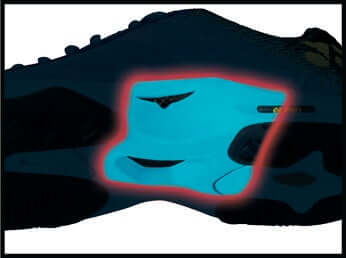 SYNCHRO-FIT INSOLE
QUICKER FOOTWORK
YONEX new Synchro-Fit Insole construction allows a closer fit between shoe and foot, keeping power loss to an absolute minimum to achieve smoother movement and quicker footwork.Fig1. Compared to conventional footwear, the mid to heel area on the insole is lifted to provide a closer-fit between shoe and foot.Fig2. By holding the heel more firmly against the insole, the gap between shoe and foot is reduced, improving comfort and ensuring the foot does not slip forwards inside the shoe.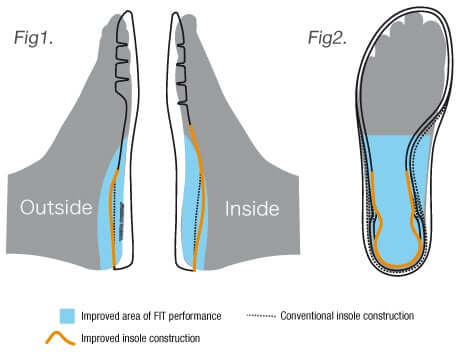 HEXAGRIP SOLE
For agile and stable footwork, the hexagrip pattern provides 3% more grip and is 20% lighter than standard sole material.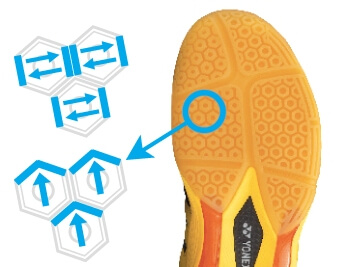 MAX ENERGY
The YONEX Round Sole is designed to provide all-around support for quick and smooth footwork. The Round Sole ensures smooth movements and transfer of maximum energy.