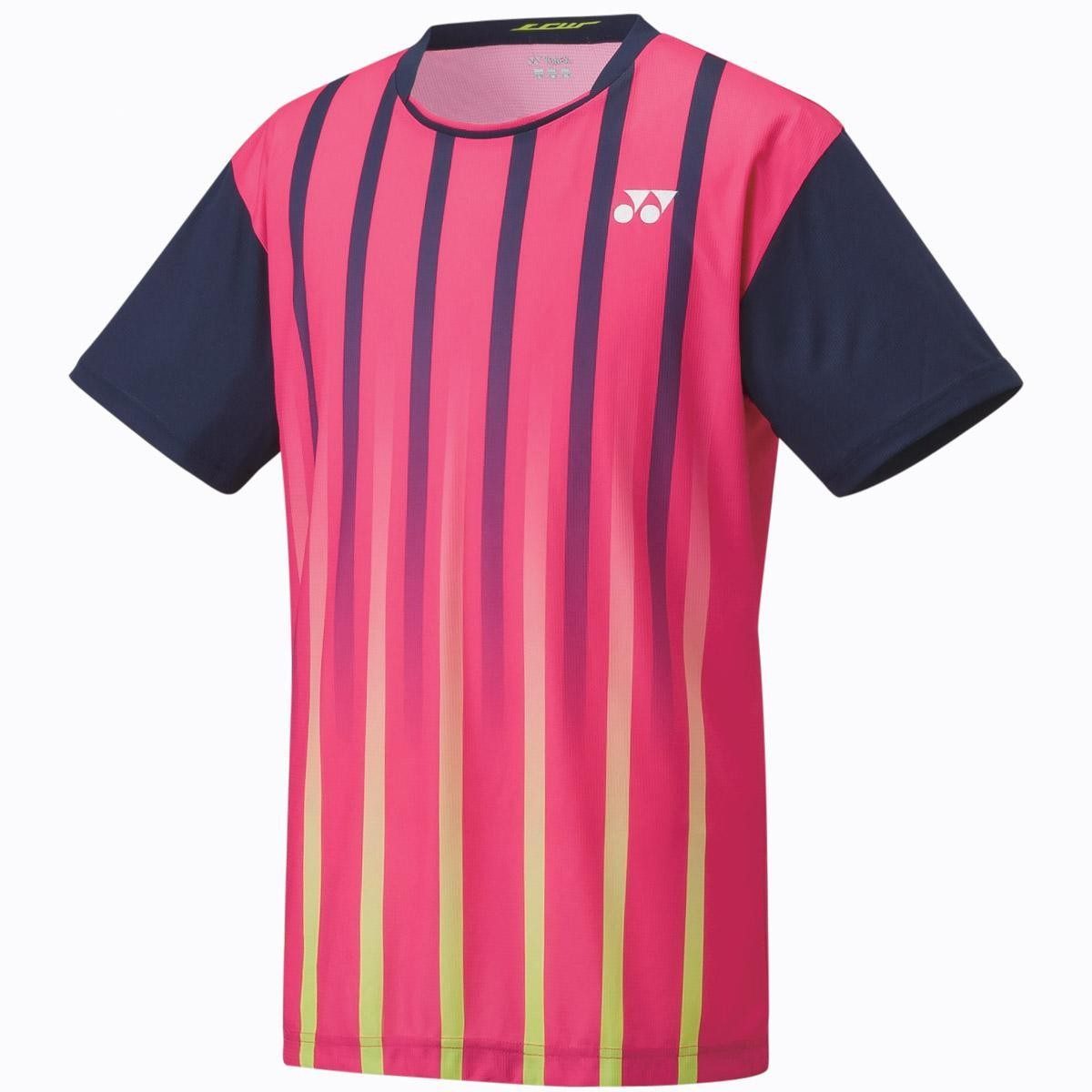 YONEX - MEN'S GAME SHIRT LEE CHONG WEI LIMITED EDITION - PINK / NAVY - 12106EX - Euro XS
YONEX - MEN'S GAME SHIRT LEE CHONG WEI LIMITED EDITION (12106YEX)
IN STOCK NOW!!! LIMITED STOCK - ORDER NOW!!!
Remember : ALL ORDERS OVER $349.90 WILL ENJOY FREE SHIPPING ACROSS NZ!
DIFFERENCES BETWEEN "REPLICA" & THE "REAL DEAL"
Does "replica" shirts mean it's not original Yonex? - NO! it is still an origainl Yonex product, but just a ""plainer"made-look-alike version shirt not as high quality as the real deal.
- the actual games shirts are of the high quality material you see Lee Chong Wei wear.
- the shirt pattern is PRINTED WITHIN the original game shirt, rather than printed ON TOP of the shirt like usual screen printing
- Yonex logo is FULLY EMBROIDED on the original game shirt, whereas on the replica, it is also screen printed
- collar design is more detailed on the origainl game shirt, whereas it's only simple round collar on the replica.
KEEP FOCUSED
Top players stay relaxed and win points at critical times in the match.
YONEX clothing dries sweat quickly and lowers your body temperature to keep you comfortable.
Stay cool under pressure and concentrate on winning.
MATERIAL:
100% Polyester
COLOUR: Dark Pink