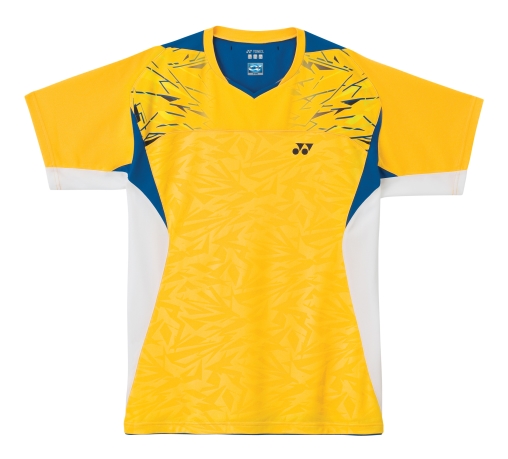 YONEX - MEN'S GAME SHIRT - YELLOW
RRP
$79.90
INC
NZ

$79.90

INC
YONEX - MEN'S GAME SHIRT (12074EX)
MATERIAL:
BODY: 100% Polyester
SIDE: 75% Polyester, 25% Nylon
COLOUR Corn Yellow
Top players stay relaxed and win points at critical times in the match.
YONEX clothing dries sweat quickly and lowers your body temperature to keep you comfortable.
Stay cool under pressure and concentrate on winning.
Avoid the discomfort from Static Electric
Carbon impregnated, conductive fibers, woven into the stitch of the clothing remove the build-up of static electricity therefore avoiding discomfort when changing your clothes.
Microscopic view of a Carbon impregnated conductive fiber