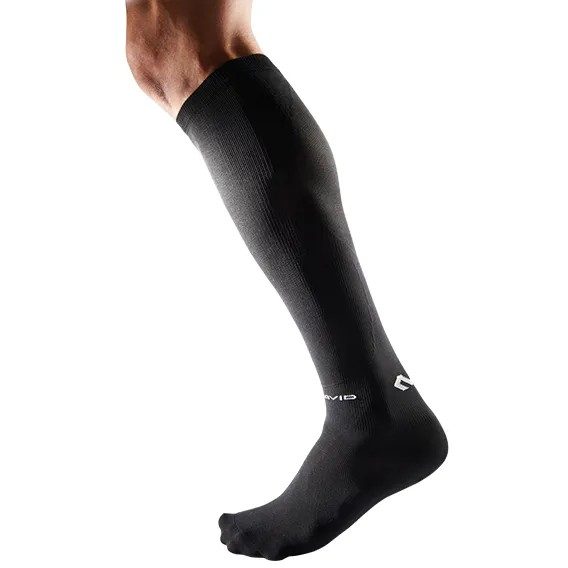 McDavid - Rebound Compression Socks 8831
RRP
$100.00
INC
NZ

$99.99

INC
McDavid - Rebound Compression Socks 8831
. Calf circumference 15"-16"
. Mens shoe size US 8-10
. Wmns shoe size US 9-11

. Calves and feet benefit from increased blood circulation due to TARGETED compression technology.
. Increases blood flow post exertion for a faster and more complete recovery.
. Specialty yarns featuring seaweed and zinc help aid in recovery and provide extended comfort.
. Anatomical 3D knitting design ant toe and heel provides enhanced comfort/protection.
. Traction design at footbed for better floor grip.
. Includes ankle stabilizer for additional support during activity.
. hDc Moisture Management Technology is all about cool and dry.
. Millimeters of Mercury (units of measure/no actual mercury) at ankle (18-21mmHg) and top of sock (12.6-14.7mmHg) to enhance blood flow.
. Can be worn for extended periods of time.
. Swiss-made quality
. Includes one pair right/left specific.